Dental Braces and Orthodontic Treatment Clinic in New Delhi
Delhi Dental center, one of the best top leading Dental Braces and orthodontic clinic in Delhi, India; with team of top dental braces specialist dentist, orthodontist in Delhi, offers high quality, world class treatment standard painless 3 to 6 months fast working invisible tooth coloured ceramic, lingual dental braces invisible dental aligners with permanent retainers and retainer treatment procedures in New Delhi India.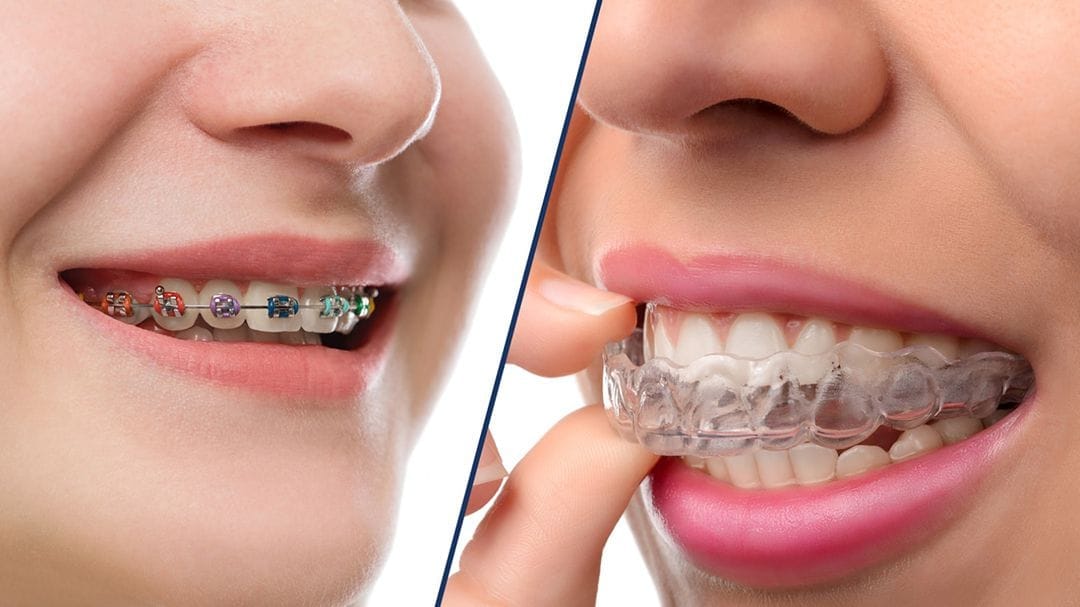 Tooth Coloured Invisible Painless Dental Braces for Adults.
Get your teeth straighten up in just 3 to 6 months' time with our Painless, Invisible,  Tooth coloured, ceramic porcelain plastic or composite fast working dental braces. 
STRAIGHTEN YOUR TEETH AND ENJOY A BETTER SMILE EVERY DAY.
We offer different Orthodontic and Dental Braces treatments.
Signs for Early Orthodontic Examinations
⦁ Early or late loss of baby teeth
⦁ Difficulty in chewing or biting
⦁ Mouth breathing
⦁ Crowding, misplaced out teeth
⦁ Jaws that shift or make sounds
⦁ Biting the cheek or roof of the mouth
⦁ Teeth that meet or bite abnormally or not at all
⦁ Jaws and teeth that are out of proportion to the rest of the face
Benefits of Early Detection for Orthodontic Treatment
⦁ Guide the growth of the jaw
⦁ Regulate the width of the upper and lower dental arches
⦁ Guide incoming permanent teeth into desirable positions
⦁ Correct harmful oral habits
⦁ Improve personal appearance and self-esteem
⦁ Preserve or gain space for permanent teeth that are coming in


Am I too old for dental braces or orthodontic treatment?
There are no age limits for dental braces treatment!
Orthodontic treatment can easily be done at an older age as well, if your dental and gingival health is good. Many people were not able to get their teeth aligned when they were young. Either their parents could not afford braces, or their teeth could not be able to straighten with the techniques that were there 40 years ago.
Most adult's patients get orthodontic treatment because they realize that taking care of their smile is part of taking care of themselves.
Other patients which opt for adult orthodontic treatment are those, who had their orthodontic treatment when they were young, but they did not wear their retainers until they stopped growing (you should wear your retainer until you are 24). The result is that their teeth have gone a little bit crooked now. Now they are unhappy with their smile so they get braces treatment.
If I am too self-conscious to wear braces. Is there any treatment alternative to braces for me?
Today, a greater premium is placed upon personal appearance than ever before. Many patients feel that visible appliances on their teeth would hinder them greatly in reaching their professional and personal goals.
For the many adults seeking healthier, more attractive smiles, we at Delhi Dental Center offer them – Dental Invisible Aligner Treatment to get their teeth aligned.


For more information Go to : –
Signs for Early Orthodontic Examination. 🅽🅴🆆
Benefits of Early Detection for Orthodontic Treatment. 🅽🅴🆆
Procedure for putting up Dental Braces Treatment. 🅽🅴🆆
Recovery Expectations after Orthodontic & Braces Treatment.🅽🅴🆆
Different type of Orthodontic Braces treatments available at our Delhi orthodontic and braces clinic. 🅽🅴🆆
Why you need Orthodontic and Dental Braces Treatment ? 🅽🅴🆆
Why Dental Braces and Orthodontic treatment at Delhi Dental Center ? 🅽🅴🆆
In Case of Orthodontic Emergency.🅽🅴🆆
Care for your Orthodontic Braces.
Is the reasons for getting Braces treatment purely cosmetic?
What are the causes of having a "bad bite" ?
Does my child needs early orthodontic & dental braces treatment or not ?
How do I know if my child is a candidate for early orthodontic treatment?
What is the Ideal age to start Braces treatment?
Dr. Goswami's Delhi Dental Center in East Delhi…… welcomes people looking for Affordable Budget Best Price Low Cost Cheapest orthodontic Dental Braces Treatment Procedure by specialist orthodontist and dental braces Dentist in East Delhi, Noida, Indirapuram, Laxmi Nagar, Patparganj, IP Extension, Mayur vihar, Dilshad Garden, Preet Vihar, Anand Vihar , Jagriti Enclave, Shahadara, Sahibabad, Ghaziabad, Gurgaon, West Delhi, Central Delhi, Dwarka – Delhi, India.
Appointments – The appointment time is flexible and we work all 7 days a week and we will give you your preferred time slot as per your preference.
Please feel Free to ask us any further questions about Dental Braces treatment.
Feel free to ask us for a free consultation
Dr. Goswami – the Delhi Dentist – owner of Specialist Orthodontist & Dental Braces Dentist clinic in East Delhi, welcome people looking for affordable budget best price low cost cheapest orthodontics, dental braces dentist and dental clinic in Delhi- India, to have a detailed consultation for their cross bite, under bite, open bite, scissor bite, over bite, crowding of teeth, spacing of teeth conditions and choose proper treatment options for themselves…
Same Dentist team — Affordable cost — Same location since last 20 yrs. (est. 2000).